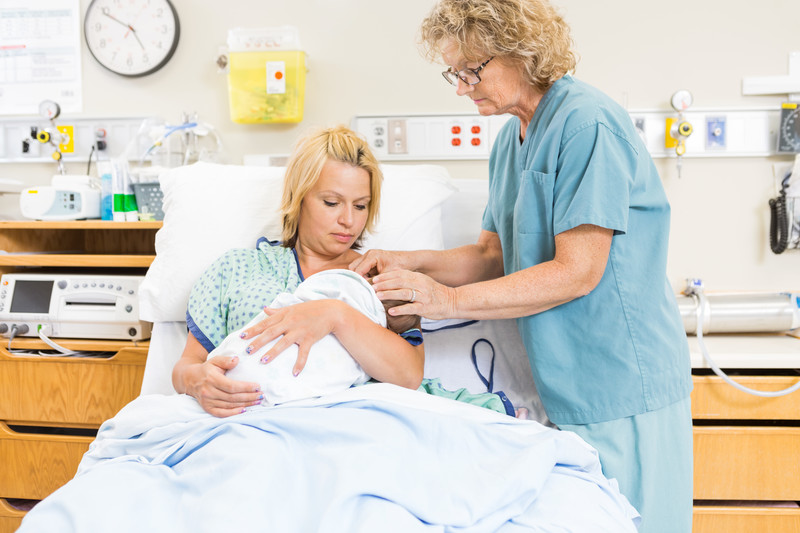 Breastfeeding reduces chronic pain after C-Section.  According to the Centers for Disease Control and Prevention, roughly 32% of all births in the US today are by Cesarean.   Accounting for nearly 1.3 million births per year (1). Some of those women who have a C-section find that they experience chronic pain at the site of the surgery.
New research showed that breastfeeding may help to fight the pain that mothers who deliver via C-section may experience.
The research, conducted by the European Society of Anaesthesiology, evaluated mothers if breastfeeding following their Cesarean delivery helped to reduce chronic pain after the surgery (2). They interviewed the mothers regarding the chronic pain at the surgical site after the delivery. They did follow-up interviews 72 hours after the procedure.  And again four months after it. Their interview consisted of gathering information about chronic pain. As well as, their breastfeeding habits.
What the researchers found is that 87% of the mothers who had the C-section started out breastfeeding.  But, only 58% of them did it at least until the 2-month mark. What they found was that 23% of the mothers who didn't breastfeed for at least two months had chronic pain.  Compare to only 8% of those mothers who had breastfed for at least two months. They also found that those mothers with higher education were less likely experiencing chronic pain at the surgery site.
This research comes as good news for the many mothers who will experience a C-section. They will be three times less to have chronic pain if they breastfeed for at least two months. Not only it is motivating for mothers.
But,  breastfeeding reduces chronic pain and their baby continues to benefit.
Those in the medical community can help C-section patients by sharing the information with them. The more they know about how breastfeeding reduces chronic pain at the surgery site. The more incentive they have to continue at least until the 2-month mark. The World Health Organization recommends that mothers breastfeed exclusively for the first six months.  Then continue with other appropriate foods up until the age of two (3).
Sources:
Centers for Disease Control and Prevention. Births- method of delivery. https://www.cdc.gov/nchs/fastats/delivery.htm
Science Daily. Breastfeeding may protect against chronic pain after Cesarean delivery.https://www.sciencedaily.com/releases/2017/06/170604115807.htm
World Health Organization. Breastfeeding. http://www.who.int/topics/breastfeeding/en/